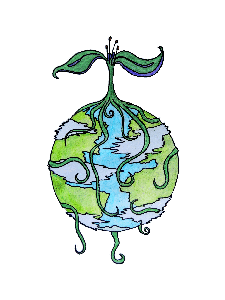 All the volunteers who stayed at the farm had a very personal story to tell about their stay. A connection has been made to their soul through this unique experience. Read what they want to tell you about their experience.
(If you want to add your own experience,
please email - himalayanfarmer@gmail.com)
Abhinav Thakur - India
Arrived: July 4, 2016 - Stayed: 17 days
Staying at the HFP was a great opportunity for me to enjoy nature up close. Every day at the farm is a new experience and you get to learn a lot whether by working in the fields or just talking to other volunteers. It shows you how joyfull leading a simple life can be. The farm gives you a good insight into permaculture and somewhere also motivates you to move towards a more sustainable way of life. Sustainable living is not just something talked about, but also practised. I will for sure come back to the farm soon!
Rohit - India
Arrived: June 15, 2016 - Stayed: 2 weeks
This was my first experience of working at farm and every moment spent there was great learning opportunity. Thanks team HFP... Erin, rebekka and anand ji for all their support
Samarth - India
Arrived: June 10, 2016 - Stayed: 2 weeks
​
​
​
At first while coming to the farm I had my doubts - I didn't know what it would be like and what kind of people would be there... but when I reached there I came to know that this place is more than worth the walk. I just loved the experience, learned about farming, had a great time, met wonderful people, and would love to come back whenever I have time!
Roisin - England
Arrived: April 20, 2016 - Stayed: 1 Month
The Himalayan Farm Project is a really magical place. It's literally in the most beautiful setting, attracting the most beautiful people from all over the world. The long-term volunteers put so much love and work and knowledge into this piece of land, creating an infectious spirit of productivity. During my time here I've felt most creative and I think it's due to the sense of freedom you get from being around people who want to be learning constantly and who put a huge amount of effort into making living in a community work. It's been really special to be able to take time out from thinking about money and work to just concentrate on simple things. I've really loved learning about planting, harvesting, preparing soil, sustainability, cooking and living in a community, I think it will stay with me for a long time.
It's been so fun, thank you!
Maia - Denmark
Arrived: May 4, 2016 - Stayed: 15 days
The time I have spent here on the Himalayan Farm has been absolutely amazing from the first day on. I have gotten to know some great people (that's you guys!) and every single day I have enjoyed the crazy beautiful nature that surrounds this place. I have been able to explore more of my creative sides, gain knowledge by helping on the farm, and I'm pretty sure my cooking skills have grown as well! On top of all that I have more than anything laughed my eyes off every single day :)
Thank you guys so much for the cosy nights cooking and laughing together. It has made me so happy and made this experience one of the best I have ever had. If not the best. Also: A special thanks to Billieji you are the best cat in the world. I will love you forever!
I will miss this place every day. It is truly a perfect place to relax your mind and body and just be.
Alright guys, take care and keep on laughing - you are really good at it!
Hugs, kisses and loads of smiles!
Steph - London, UK
Arrived: April 10, 2016 - Stayed: 1 month
Hello! I'm Steph and I stayed at HFP for one month. My time spent here has been incredible: -the environment is super peaceful and envigorating, the work satisfying, and the community is very supportive and loving. At HFP I've had opportunities I would not have had at home - for that I am very grateful. I've had space and time to feel more confident and creative! It's been a blast and I'd be back in a heatbeat! xo
Jake - England
Arrived: April 10, 2016 - Stayed: 1 month
I've stayed a month on the farm. In that time I've met some fantastic people, learnt a lot about permaculture, and have a better understanding of what it is to live as part of a small community - helping and supporting one another. The farm is a special place on the side of a mountain with beautiful views and amazing wildlife. The time I have spent here will be with me forever.
Adi - India
Arrived: November 3, 2015 - Stayed: 1 week
I had a great time with lovely people, the vibe of the place is brilliant and brings together a sense of wanting to explore and learn, being part of a farm that is young offers the opportunity to make a difference and help chart its course, I shall return soon!
Liese - Germany
Arrived: November 2, 2015 - Stayed: 1 Month
I arrived at the farm on the 2nd of November and stayed for a month at the HFP. The place is not only breathtakingly beautiful, but also very inspiring. Every day there are some new experiences that you will never forget in your life. It's also a very good place to get calm and remember the things that are important to think about. I'm really looking forward to come here again!
Liese
Edward Wilkowski - England
Arrived: October 14, 2015 - Stayed: 4 months
It's been fun living in the farm, getting my hands dirty working in the fields and collecting wood from the forest. Learning about other people and places. It's turned into a home from home. I would recommend this to everybody.
Toni – Berlin, Germany
Arrived: October 29, 2015 - Stayed: 1 Month
I spent one month at the farm – which I thought would be a really long time in the beginning. Turns out it wasn't. Coming from a big city and knowing nothing about farming, living at the HFP was a very unique experience for me. Not only did I learn about weeding, planting and harvesting, but also living in and with the nature, focusing on my inner peace and opening up my mind for the old and new, surrounded by the most different people who became kind of like a family to me. I hope I will come back to this beautiful, inspiring place some day and I am looking forward to hear about all the new projects coming up day by day.
Love, Toni
Mia Lamberth – Berlin, Germany
Arrived: October 29, 2015 - Stayed: 1 Month
The Himalayan Farm Project. A Place, or better, a community that has taught me many things. About farming, green living, cooking, togetherness and most significantly about myself. I was able to push my own boundaries and learn about what I am capable of. I was able to expand my capacities mentally and physically. I had mixed feelings about whether or not this place would feel like home. I even talked myself into being ok with leaving early, if I had or wanted to. As the days fled by and my weekly cooking, or cleaning, or firewood duty began to excite me and seem important, I felt home. Here, we are given the opportunity to make this our home.
Lovitsa – Sweden
Arrived: Sept. 30th 2012 – Stayed: 3 weeks
Hi everyone out there/Namaskaar!
In the summer of 2012 I did a walk called "Camino de Santiago" in the north of Spain. I had a lot of time to think there and I met a lot of very inspiring people, in different ages and with different ways of looking at life. It was there, during that walk that I decided to go to India to volunteer. I wanted to put my hands in the dirt and do something where you can see a result, directly.
Then, a while after I got home, I found the Himalayan Farm project on the internet and got in touch with Hari, one of the inspiring founders of the farm. The first impression I got of Hari when emailing with him was wonderful and real. I never doubted a second whether to go to the farm or not, because the kindness and helpfulness Hari showed me through those emails was something I had never before come across.
Spending time on the Himalayan Farm was for me very emotional. It had a lot of ups and downs and I really appreciated, at least now when I have a better perspective of it all, all the feelings that ran through my body during the three weeks I spent there. I wanted to find a new path in life and being at the farm for three weeks, among people that also were searching for something or had already found it. To say that this was inspiring is not enough. The Himalayan Farm is a place of magic and a place where you can find yourself, develop yourself and question yourself and the choices that you make in life. The nature and the astonishing surroundings also really helped me finding my new path in life, and this has helped me keeping my mind cheerful when getting back to Sweden's winter cold. Thank you so much everyone.
Here in Sweden, I've continued eating healthy vegetarian food, as we did on the farm, and I'm now planning to do an even longer walk from my doorstep in Sweden, down in Europe, with reaching Santiago de Compostela as a goal.
I hope I now have convinced you to travel there and do this. It would be something you would do for yourself, all living beings and nature. It's an amazing thing to do and everything you can do helps! Don't think about it too much, just do it and I'm sure you won't regret it.
LOVE and HUGS from Lovisa, volunteer from Sweden
Nora – Germany
Arrived: Aug 4th 2012 – Stayed: 2 weeks
After three month travel through Nepal and India i was looking for a quiet place to stay, to take some time out of this full power high life experience the Indian streets offer you. On the Himalayan Farm I found what I was looking for: connected with nature, back to the roots – a place out of this world. During monsoon time the farm is been looked after by a small Indian family and the farm dog Chapati. Antoine, a French brother who shared the time and work with me, and I had our difficulties (but also heaps of fun) to build up a communication with the family. We helped out wherever we could and filled the rest of the time with building a bench for the meditation area, reading books, playing carom with the boys, hunting for mangoes or going on a trip to some nearby towns by autostop.
A meeting with hari let me know about the community life that goes on in dry seasons. Several times I was sitting on the balcony imagine colorful pictures of high life on the farm with beautiful people from all over the world and I said to myself: you definetly need to come back to this place in dry season and make some more friends here -Antoine are u on for that? :)
So hope to see you soon brothers and sisters
You'll always have a safe place in Germany
lots of love
Nora
Antoine Perdereau – France
Arrived: July 21st 2012 – Stayed: 1 month
I had a nice time at the Himalayan Farm, I learned Indian cooking, a bit of Hindi and had my first real experience of the moonson.
Hari is so nice, generous and full of happyness! I wish nice time for the next volonteers.
It's the end of the mango season, so we eat a lot of mango, I love it. I will comme back in an other month to test other fruits!
Roya – Canada
Arrived: Feb 20th 2012 – Stayed: 9 days
My time at the farm was short but it still impacted me greatly. Farm life was simple – we ate twice a day, heated up water over an open fire to shower with, and slept in the same room as the other volunteers. We worked the land together and I really learned the meaning of community living. The farm is situated atop a mountain and the view and the trek up are both breathtaking. I hope to return to the farm someday!
Roya
Carmel – Canada
Arrived: Feb 20th 2012 – Stayed: 9 days
The Himalayan Farm Project, Hari and Kum Kum all hold a very special place in my heart! I stayed only for a short time but I wish it was longer. Those were some of my happiest memories of India! The people that I met there were amazing and I've made some friends that I know I'll have for the rest of my days. The beauty of the area is serene and beautiful and not to mention a little difficult to get to! We worked hard and we played hard and I can't remember the last time I felt so healthy. I would do it all again in a heartbeat!
Carmel
Oliver – The United States, Brooklyn, NY
Arrived: Jan 1st 2012 – Stayed: 25 days
If more of the world were modeled after the Himalayan Farm Project, there would be far more happiness and harmonious spiritual sanctity. Global society would be less rancid with human suffering and greed. And because human activity is connecting evermore into a corporate nexus of industrial production, the urgent need for humane, communitarian, egalitarian, and democratic community projects is increasing at an equal rate.
The basis for any sustainable community is a symbiotic relationship with nature. And I have yet to find an endeavor more invested in this concept than the HFP. Any volunteer willing to learn and work will be given far more in return: the bounty of knowledge and satisfaction provided by my experience on the farm proves to me that virtue and faith in ideals and dreams are worth more than any fortune.
Unless, of course, wealth is measured by benevolent exchange, rather than self-accumulation. Dragging myself away from New York City to witness a sliver of India, and perhaps the zenith of the righteous India, I must say I have been delivered inspiration: If I can help shift a fraction of the United States population to emulate the HFP lifestyle, my life will be fulfilling.
Ferdinand – France
Arrived: Dec 26th 2011 – Stayed: 5 weeks
It is very exciting for some of us to see new projects like this one blossoming all over the world. Making things together, learning from each other, sharing, during work or out of it, is really important for humans these days. The Himalayan Farm Project is a great opportunity to discover simple life : grow your food, wash your clothes, live with daylight – surrounded by massive jungle :) ……. Atmosphere is family-like, and be sure Hari will make everything to be sure you're alright (and even more :p)
I couldn't count how many things I learned during these few weeks up there, from this way of living, the silence, the simplicity… Such a great feeling to live at the rhythm of nature :)
People who want to start or continue farming are most welcome to contribute, give what they have to give!
Cheers :)
Ferdinand
Xavier Pincé – France
Arrived: Dec 14th 2011 – Stayed: 25 days
Staying at this farm in the beautiful Himalayan foothills was a complete new experience for me. And I loved it. I arrived from a very long travel, tired of long walks and the last trek to the spot, and the very first thing I was told was to relax and enjoy. Enjoy the beauty of the surroundings, enjoy the beauty of the community, enjoy the simplicity and enjoy the creative spirit that flows into you. That's all about this farm, relax and enjoy. Of course, you understand that this doesn't mean doing nothing. There has been work to do up there, building the kitchen and community space, improving the compost toilets, watering and loving our greens… but is it still called work when you do it without even thinking of the hardship it can be? Definitely, it is not work when you realise up there that every single action and creation you start is just integrated in the essence of the community. What else? Should I precise that Hari is one of the greatest hearts I've met in India? Now, I'm looking forward to the next time I'll come to the farm!
Antoine Sabaté – France
Arrived: Dec 4th 2011 – Stayed: 1 month
An amazing experience of volunteering! An intresting work always different. You can decide all together what you want to build or create so you fell really involved and you want to do more and more. The farm in the mountain is in the middle of nowhere in the nature and it's full of positive energies. Hari, the owner is incredible and full of knowledge about the nature, forest, plants and he can tell you everything about the Indian culture and religion. It's a simple life close to Nature, and perfect for thinking about your life.
One month of happiness, thanks.
Thomas Love Perko – Croatia
Arrived: Nov 1st 2011 – Stayed: 2 weeks
After months of traveling through Turkey, Iraq, Iran and Pakistan – I found out about HFP and made it my first stop in India. There, I found everything I needed – peace, rest, amazing nature, work to keep my body occupied, and amazing people that I shared my stories with. The entire project was still in a starting stage, without a toilet, without a kitchen, with only few veggies in the garden – but it still felt like being at home. Would definitely go back and recommend everyone to visit and experience the beauty of HFP!
Vishwas Kasat – India
Arrived: Oct 29th 2011 – Stayed: 7 days
Work was getting quite hectic and it was time to go out of city and chill for sometime. I bumped into Himalayan Farm Project post which was put up by Keveen on Couchsurfing. And after going through the website it was decided that I would be spending my vacation in the Himalayas. Reached to the farm early morning where there were 6 happy people enjoying breakfast and enjoying their time. I was glad that I had decided to come to the farm.
The day to day activity and with help from Keveen who led us well it was all fun and work. Super food and clean air is that I all needed.
Thank you Hari and KumKum for all the awesome discussions we had at Bhimtal.
Keveen and Gina Gabet / KORAKOR – France / USA
Arrived: Sep 22nd 2011 – Stayed: 2 months
We were the first volunteers to arrive at the Farm and we felt privilege to become the pioneers of this human project. From our first day there, we felt this intense love and passion for the farm, the family and the intention. Everything that we made and started there was in the name of unconditional love, paving the way for many more volunteers to come…and experience life as it ought to be.
We were so enthralled by the sense of freedom, the desire to grow, and the urge to make life more wonderful for everyone.
The HFP was more than 2 months of happiness, it was our collective baby…an example of what can be achieved…
We are sad to have left our little tribe, but could not be more grateful for all we have learned, understood, explore…
Tom – England
Arrived: August 2011 – Stayed: 2 weeks
I only spent a short time at the farm but it had a big impact. I was introduced to the wonderful world of Permaculture as well as a group of beautiful people all set in one of the most incredible settings i have ever been fortunate enough to visit. When i arrived the farm project was in it's infancy, I felt privileged and humbled to be part of such an amazing project. I wish all the best to Harri and Kum Kum in their wonderful adventure and to everybody else who is lucky enough to visit the farm. I shall definitely return whenever i can.
Peace and Love