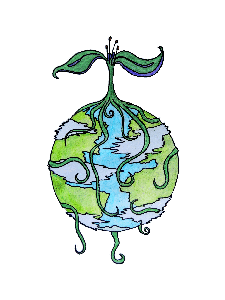 Seasonal Farm Activities
Life on the farm changes completely with the seasons, and so do the crops that grow, the trees that fruit, the pollinators that fly, the birds that sing. We learn to live with the cycles of Nature. Here is a small account of farm activities in different seasons.
Spring-Summer: February to June
Planting summer vegetables in the garden: Varieties of brinjal, tomato, chillies, capsicum, raddish, squash, pumpkin, cucumber, lettuce, and many more.

Harvesting winter crop of varieties of masoor dal, garlic, onion, and green vegetables like spinach, peas, radish, carrot etc.

Sowing spring crop of maize

Making fire lines for managing summer forest fires

Making lots of compost

Taking care of mud buildings: Plastering, flooring with clay.

Planting turmeric, ginger, taro gaderi

Preparing fields for sowing monsoon crops

Preparing for the rains

Harvesting the spring maize crop

Saving wood stock for monsoon season.
Monsoon: July to September
Sowing of Monsoon crops: Diverse varieties of dals, pulses, and millet. Mixed farming and baranaja system.

Planting and transplanting of fruit, flower and trees: Mango, litchi, guava, banana, avocado, jack fruit on selected fields

Planting oak, bamboo and broad-leaf trees on farm periphery and in the forest

Lots of indoor time: reading and research

Cutting lots of grass for fodder use

Planting coriander, mustard, fenugreek, radish
Autumn-Winter: October to January
Planting seasonal vegetables-Varieties of peas, raddish, carrots, spinach paalak and many more

Building maintainance after monsoon: plastering and flooring of clay buildings

Harvesting turmeric, ginger, taro gaderi

Harvesting monsoon crops of dals, pulses and millets

Preparing fields for sowing winter crops

Sowing winter crops of wheat, barley, masoor dal, etc

Winter planting of trees: Apples, peach, plum and more