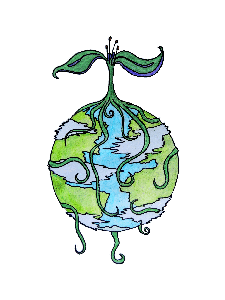 Volunteering
For those of you who combine passions of travelling and farming, we welcome you on the farm for volunteering with our on-farm activities. Since the foundation of the farm, over 350 volunteers have come to join us!
We are very happy that you are now reading this page as it means that you are getting closer to collaborating with us on a life-enriching experience. We cannot stress enough the virtues of volunteering and how much your life will be transformed. There is just so much joy in giving and even more when it is contributing to a great cause.
Having volunteers join our project is a blessing and we are more than ready to make great use of your talents and energy. It is a human venture first of all. Now, before you get started on your journey to join us, please read below for more information on volunteering with us.
What are the requirements?
- Send us an email so we can 'meet' online and answer your questions
- No prior farming experience necessary
- Willingness to work on the communal good of this project
- Pledge to work towards the idea and practice of communal living
- Purchase individual travel insurance (HFP will not be held liable)
Duration of stay at the farm must be for a minimum of 16 days (2 days for arrival and departure, 14 days of farm life) Due to the overwhelming interest in the farm and to help us plan we can only take volunteers who are willing to commit to this time frame.
We are actively searching for special souls who are willing to come and stay for a long duration between 3 – 6 months. A farm/educational center needs a strong team of determined spirits as to foster the work and channel the flow of people: short term volunteers, visitors, students. Staying for a long time will give a chance to people to understand at a deep level what is 'living simply' and 'community living' on an active farm.

How much will it cost you?
The place you are about to call Home
We have collectively volunteered to contribute as follows:
​
1. Farm tour, visit and demonstration with one meal(half day) - Rs 500
2. Volunteering up to 1-4 night per person --- Rs 1000
3. 5-14 night per person ---- Rs 500
4. 15-6 months per person --- Rs 350
5. More than 6 months per night per person ----- Rs 200 ( first 6 months will be charge as Rs 350 )
This contribution aims to help the newly created farm as it is not yet self-sufficient. You will obviously have to cover your own transportation expenses (all the way to the farm). Once with us, there will be no reason to spend money unless you feel like heading down for a few drinks or different food.
The food is fresh, healthy, healing, plentiful, vegetarian and home-made.
When can I come?
You are welcome any time of the year. Mid June to Mid September is monsoon season. Though very useful for farm work, for plantation of tree saplings and growing, one may find himself being indoors for a couple of days in a row. But this is such your presence at this time of the year would be so beneficial to the continuity and development.

How do I reach the farm?
Check out the details here on how to reach the Himalayan Farm.
How many people are on the farm?
We have space for 12 volunteers in an over 100 year old traditional goat house. We all sleep in one room on mattresses on a mud plastered floor. 4 spots are always reserved for long term volunteers. In addition we have a few long-term volunteers and steward to guide the farm activities and keeping the vision, along with Anand Ji and Mohan from the local village to give us a helping hand. Volunteers with their tent/ camping gear are welcome and will enjoy more privacy and camping amidst the lap of nature.
What should volunteers bring?
Because we want to make your stay with us easier and more wonderful, here is a list of items you might want to bring:
- Passport photocopy! (for non-indians)
- Head-lamp (although we have solar lights, it is always useful to have your own source of light – night toilet, reading…don't forget extra batteries)
- Sleeping bag (we will provide you with a bed, bedsheets, and a light blanket, but you might feel more comfortable in your good old sleeping bag)
- Books (we have a growing library and you could contribute by leaving your read books)
- Tent (if you have one, awesome, there are many beautiful spots to pitch your tent should you want more privacy or isolation)
- Hiking shoes (remember, it's a 50-minute hike up the mountains! Besides, we will venture in the woods and other rocky places)
- Flip-flops/ slippers (you probably don't want to wear your shoes all day!)
- Jacket/sweater (it can get a little chilly at night)
- Raincoats (for the monsoon period)
- Your personal prescription (it might be difficult to get it here)
- Feminine hygiene products (In any case, these products are available in the valley. We would actually love for you to discover the Diva Cup, a revolutionary and green tool)
- Sunscreen (yup, it gets hot and sunny during the day and we want to make sure you don't burn!)
- Mosquito repellent (although we do not have many mosquitoes, they sometimes pay us an evening visit)
- Board games (we love to play chess, checkers and cards together)
- Musical instrument (we love to jam at night and we would love to hear and learn your talent)
- Camera (you are not going to believe your eyes how beautiful it is up there. Plus, you will have plenty of time to explore the hills filled with curious insects, plants and flowers.)
Other important things you might want to know:
- Please DO NOT bring any plastic with up to the farm. It will simply pile up here and not go anywhere. Besides - who needs it anyway?
- There is nothing else around the farm and the first neighbor lives 30 minutes below. However, you can do the 50-minutes walk down anytime you feel like it, where you will have access to tea shops and restaurants.
-The farm house has very basic accommodation. We all sleep together in one room and on mud plastered floor on mattresses. We have set up toilets and showers recently.
– We are vegetarian by choice. We believe that this is not only a farm but a holistic healing center. We do not cook/serve any junk food at The Farm. Any volunteer seeking junk food is welcome to go to Dogaon/Kathgodam/Haldwani/Nainital; but it is requested to not bring them to the Farm.
- Because we want to live an alternative lifestyle that tries to distance itself from the consumerism of mainstream society and allows for the growth of community spirit, we choose not to consume any alcohol or drugs at the farm.
– We expect the volunteers to accept that the farm is not for having a cheap holiday. But it helps one to see that a stress free, disease free, healthy life can be lived devoid of many so called necessities. Hence volunteers will willingly join in daily farm routine and community chores.
- It is a very rural and basic lifestyle (i,e. lack of comfort, privacy…)
- We live a typical farm life organized according to sunlight. We work outside a lot and are constantly connected to nature
- We use solar power so we have very little power to run electrical equipment. No need to bring your laptop or smartphone when nature is around :)
- We invite and encourage personal initiatives to organize workshops or create agricultural alternatives, yoga and physical exercises.
- You can come anytime during the year as long as we have previously confirmed with you (via email)
- We have an established water source which is drinkable
Still want to read more? Check out the volunteers references page where they have left testimonials from their great experience!