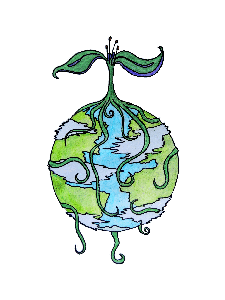 Workshops & Events at the Himalayan Farm
Permaculture Design Course (PDC)
November 11- 21
​
Join the HFP team for an amazing learning experience. This course will introduce you to the art of Permaculture Design. Throughout 72 teaching hours, participants will learn to identify relevant strategies in order to create a permaculture system. You will also learn about the principles of regenerative design as well as concrete technique helping you to reach your ideal of sustainability and self-reliance. The aim is to provide students with a conceptual toolbox allowing them to gain confidence on their path toward sustainability.
​
Read more about the course here.
​
For Further Information and Registration contact us at himalayanfarmer@gmail.com
Food Preservation
March 2nd, '16
A full day immersion into the food world, we learnt how to make cheese, pickle and jam. The workshop was led by Aashna Behl and Adnan Vahanvaty, who shared their knowledge with the farm members and other attendees, and the end result was yummilicious food enjoyed by everyone.
Introduction to Permaculture
February 5-6th, '16
A wonderful two-day workshop on 'Introduction to Permaculture' was held at the farm on Feburary 5-6, 2016! We had an amazing time sharing, learning and getting our hands dirty, too.
Water Management - Permaculture Way
November 23rd, '15
On November 23, 2015 we were happy to host a workshop on 'Water Management - Permaculture Way' with instructor Deev Datta. Thanks for a wonderful workshop!