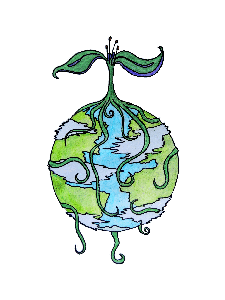 Screenshot_2022-01-16-12-40-18-24
The Himalayan Farm Project is an upcoming organic farm, a creative platform for learning by experience, a center for ecological awareness, and a space for cherishing Mother Earth.
The Himalayan Farm Project is an attempt to demonstrate sustainable living in practice, to develop a way of growing food with a combination of ecological understanding and indigenous knowledge, and to bring people together for an exchange of ideas and practices that ensure sustainability and well-being.
We believe in a holistic mode of learning that promotes understanding and cherishing our place as a part of the greater Earth Community of soil, water, air, plants, animals, forests, and all life forms and peoples. We offer our space and resources for anybody who wants to teach, share and educate students, farmers, consumers, or children about the many challenges facing the planet today- and what each of us can do to make a difference.
Our interests and intended activities range from forest exploration walks to preserving agricultural biodiversity, from eco-camps for children to permaculture design courses, from fostering an enthusiasm for the Himalayas to creating awareness about food and farming issues amongst consumers.
​
The Environment is in us, not outside of us, the tree are our lungs, the rivers our bloodstream, and what you do to the environment, ultimately, you do to yourself.
(Ian Somerhalder)
ANNOUNCEMENT:
We are currently looking for a long time volunteers, min. 6 months or 1 year stay. For any query contact us at himalayanfarmer@gmail.com
WE NEED YOUR HELP!
Some of our latest projects will need your financial contribution ...check them out and donate if possible - every little bit counts! We need to repair our stone house, build a fence around the growing area to protect our crops.
The farm is currently on the lookout for long time volunteers (not paid) . Farmer or family who have experiencing of working in farms (paid).
​